Operation Perfect Match
– finding the perfect family for me!
ELLIOTT
Elliott is a 1 year old deaf 35lb border collie mix. Elliott is very affectionate and loves to get pets and cuddles. He has learned basic skills like how to pay attention and follow commands using standard hand signals. This boy will need an owner who is home most of the time and the security of a fenced yard.
Elliott is a terrific hiking buddy, playmate and best friend for hanging out. His foster family calls him "fun size" and everyone simply adores his sweet nature.
Elliott thinks it's ok to grab toys from his foster siblings and sometimes grabs fur when playing chase. He does it all in fun. However, because he is deaf, he does not hear the warnings of his playmates, nor does his young mind pay attention to subtle cues from the other dogs. This youngster will chase small animals and pester senior dogs. He should initially be the only dog in the home; no apartments or small children.
Click on our "Education" tab to learn more about living with and training a deaf dog and read our success stories!
JAKE
Jake is a 60lb. smart, silly and affectionate 2 year old Aussie boy. He loves to play and learn new skills. While he is active, he also enjoys an afternoon nap and hanging out with his foster family. He loves to have the attention of his people, especially if they offer him his very favorite thing – a bootie rub! He rides well in the car and enjoys adventure walks.
This young boy is still learning his coping skills. When Jake is uncomfortable or unsure, he will bark reactively. He will need an owner who is consistent and patient in helping him to build confidence and coping skills.
Jake is very motivated by treats and thoroughly enjoys his training sessions. He is a volunteer favorite and will quickly become his adopter's best friend.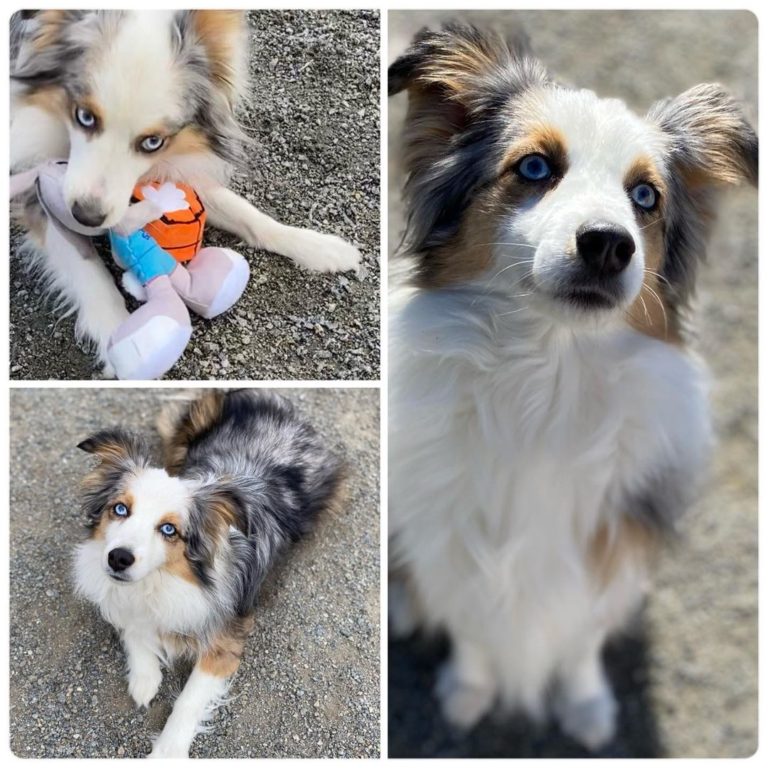 ZIPPY
Zippy is a super smart 2 year old Aussie. At 17lbs, he is a speedy boy who loves to work and perform. Once you earn Zippy's respect, he will return it 10-fold. He loves to be the center of attention and needs to show off his talents to his devoted owner.
Zippy's foster mom says Zippy loves to practice his skills and earn treats. He's a savvy boy who needs an even savvier owner to bring out his best. While he's quick, he also loves to recharge by snuggling on the couch and getting lots of pets. Zippy has shown tremendous potential since he's been with us and will be a shining star in his new family.
Zippy needs to be the only pet and is not comfortable with children. A fenced yard will be required for this speed racer to practice his tricks and zoomies. He is good on car rides and prefers respectable social distancing from both dogs and people when in public
---
Courtesy Posts!
This section is dedicated to Becky Rice who loved connecting people and helping others. She had a gift for matching up a dog in need with a person in need.
Please contact Owners/Rescues directly.
Courtesy Posts are dogs currently still with their owners or another rescue. If you think you might be a good fit for one (or more) of them, please follow the contact instructions listed in the bio.
---
Griffin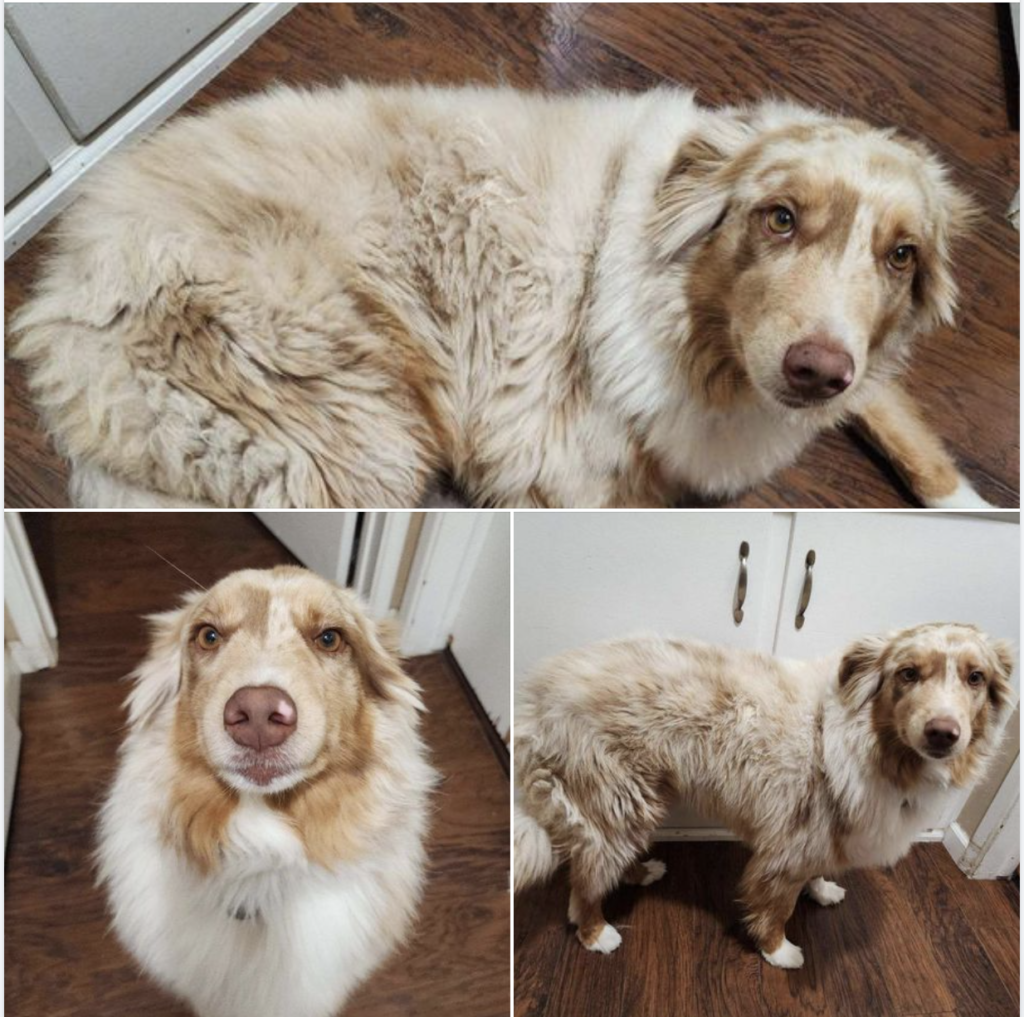 Griffin needs a new home with no young children.
Griffin is an almost 3 year old boy with a tail! He weighs approx 60lbs. Located in El Cajon area of San Diego.
Griffin is a sweet and snuggly boy. He gets anxious around children under 6 years of age and has nipped. He needs a quieter home with a fenced yard. Griffin is not used to being alone so his new owner should be home most of the time. He LOVES to play with his fur sibling and would be best placed with a friendly and playful female dog. Griffin is crate trained, good in the car (vocal) and ok on leash (pulls a little). He can be barky at the dog park when excitedly herding other dogs. Griffin is neutered and up to date on shots. He is unknown with cats.
If you are interested in this sweet and handsome boy, please complete our adoption application and we will forward to his owner. $200 rehoming fee.
---
Kona
Kona needs a home with a fenced yard and no other dogs.
Kona
6 years old
47lbs
Female
Aussie mix
Located in Oceanside area of San Diego
Per owner- "Kona has been a very good dog! She is attentive to her handler. As I move around the house or our front yard, she is with me or aware of me. She loves to play ball and is great at getting the ball and bringing it back and dropping it for the next throw. She is good high energy, but also understands when it is time to settle down. She knows commands very well for sit, stay, come, drop it, and no. Kona likes to be pet on her head and back. She is very good at behaving in general inside or outside."
Kona needs a new home because she is not getting along with another dog in the household. If you are interested in adopting this sweet and beautiful girl, please fill out our adoption application to be forwarded to her owner.
---
Keely
Keely is still with her owner in Norco.
Keely
2 years old
41 lbs
Deaf with limited vision
Located in Norco
Per owner: Keely is a friendly girl! She is good with people and other dogs. Keely loves water, loves to play and she is good in the car. She is very sweet and likes to cuddle and get attention. Keely needs someone who is home most of the time. She will bark if left loose alone but she does well in her crate.
If you can give Keely a furever home, please fill out our adoption application and we will forward to her owner.
---
Adoptable Dogs from Our Rescue Partners:
To view dogs in Southern California shelters, click here >
To view dogs available at our local humane societies and shelters: